Chang Kuang Huei, president of AKF and Chinese Taipei Karate Federation, and Fakhrudding Taher, General Secretary of UAE Karate Federation visited JKF on July 12, 2011.
They arrived at Japan on purpose to join the general meeting of OCA, which is going to be held in Tokyo on July 14.
S.Kurihara, the vice president JKF welcomed them, talked about recent news, and then introduced JKF headquarter's dojo.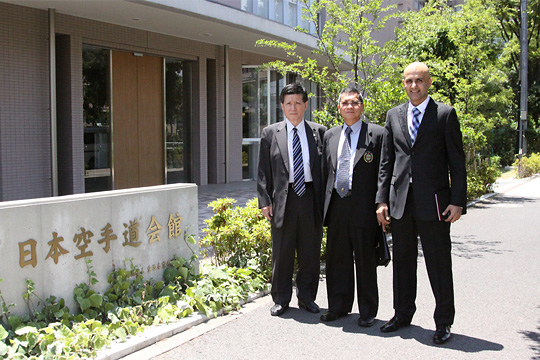 From the left=Mr.Kurihara, Mr.Chang, and Mr.Taher