-Philosophy and usage, acquiring them makes a technique-
This work is an unprecedented condensed content that teaches the basics of Okinawa Kenpo, how to stand, how to use the body, how to think, and learn the basic techniques for fighting. In addition, at the end of the main story, a special recording of dedication performances by famous teachers in addition to Yamashiro Shihan is also recorded at the "1st Okimiya Karate Festival".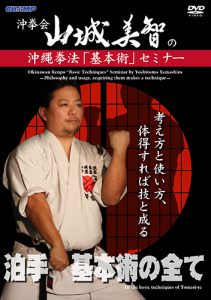 Purchase from here
Click here for VOD ver. (with trailer)
Click here for DVD ver.
#karate #karatedo #okinawakenpo #yamashiro #tech #seminar #BasicTechniques