On the morning of November 16, IOC president Thomas Bach met with Prime Minister Yoshihide Suga at the Prime Minister's Office for 30 minutes.
It was confirmed that the Tokyo Olympics and Paralympics, which were postponed to the summer of 2021 due to the influence of the new coronavirus, will be held. They agreed to work closely together to accept spectators and prevent infections.
After the meeting, Prime Minister Suga told reporters, "I explained that we are proceeding with various studies assuming the participation of the audience."
Mr. Bach will be visiting Japan for the first time since July last year, before the tournament was postponed. In September of this year, he talked over the phone with the Prime Minister immediately after taking office and announced his intention to visit Japan early.
Stay until November 18th. On the 16th, he will visit the Japan Olympic Museum (Shinjuku, Tokyo) and give former Prime Minister Shinzo Abe the "Olympic Order" (Merit Award) to praise his contribution to the Olympic movement.
In addition to meeting with Governor Yuriko Koike of Tokyo, attended a joint meeting of the Games Organizing Committee, the IOC, and the International Paralympic Committee. Press conference with Yoshiro Mori, chairman of the organization committee. On the 17th, we will visit the Olympic Village and the National Stadium, which will be the main stadium of the tournament.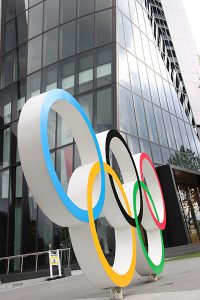 Watch karate videos on demand!!
#karate #olympic #tokyo2020 #bach #tokyo #WKF #suga