The IOC (International Olympic Committee) presidential election was held, and President Thomas Bach was re-elected, reaffirming his confidence in holding the Tokyo Olympics as scheduled.
Bach said Tokyo was "the best prepared Olympic city ever" and reiterated the games would open on July 23 despite restrictions imposed during the COVID-19 pandemic.
"The question is not whether, the question is how these Olympic Games will take place," he said.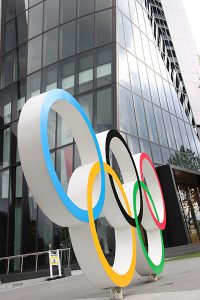 Watch karate videos on demand!!
We want everyone in the world to know about karate more than ever.
The English version of JKFan can be purchased at the Amazon Kindle Store (e-books only sold).
Karatedo Magazine JKFan Apr. 2021
ONLY $9.48!!
.Click on the flag to access Amazon Kindle Store in your country