25 September, the Tokyo Organising Committee of the Olympic and Paralympic Games and IOC(International Olympic Committee) held the IOC Coordination Commission.
In meeting, the IOC and Tokyo 2020 reached an agreement on items to be reviewed for simplification.Following the decision to pursue a policy of simplification, Tokyo 2020 has held numerous discussions over a period of approximately three months with stakeholders including the IOC, the IPC, IFs, NOCs, NPCs, partner companies, and broadcasters. As a result, 52 items have been identified for simplification.
As the world works together to overcome our common challenges, Tokyo 2020 will strive to deliver a Games that resonates with people around the globe.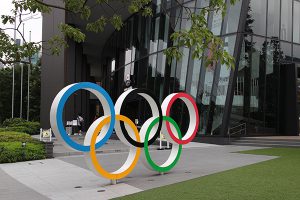 Watch karate videos on demand!!
#olympic #tokyo #2020 #karate #athletes #COVID-19 #Paralympics #news #IOC