World KARATE Stars TOP of the TOPS has been released.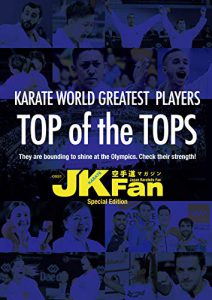 This book features a total of 8 Olympic kategoris of KATA and KUMITE , introducing a total of 40 top players from around the world, and analyzing their amazing techniques!! And a special series of WKF world's top players, serialized from JKFan KARATEDO MAGAZINE 2020 issue
World KARATE Stars TOP of the TOPS
ONLY $11.49!!
All pages are free to read with Kindle Unlimited
.Click on the flag to access Amazon Kindle Store in your country














There are many other books about karate here.
For more information, search for "karate champ" at the Amazon Kindle Store.You will surely find what you want.
CRICK HERE!