The English version of JKFan, you can read not only e-book but also paparback!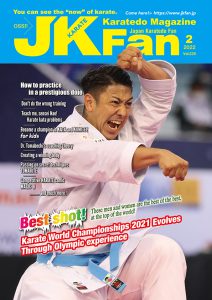 Paperback ver. was released on Kindle store
Karatedo Magazine JKFan Feb. 2022 Paperback Ver.
$17.41!!  
---
.Click on the flag to access Amazon Kindle Store in your country














There are many other books about karate here.
For more information, search for "karate champ" at the Amazon Kindle Store.You will surely find what you want.
CRICK HERE!