The Complete of Shindojinen-ryu Karate Jutsu Kata can be purchased on Kindle and paperback
Appeared as an electronic book and paperback. Since Japanese and English are displayed, it is also very useful for those who learn Kata.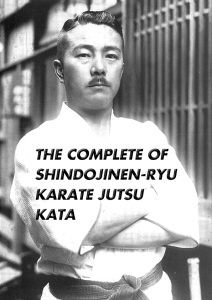 THE COMPLETE SERIES OF SHITO RYU KATA VOL 4=kindle electric book

THE COMPLETE SERIES OF SHITO RYU KATA VOL 4=kindle paperback
Yasuhiro Konishi of the first head family opened the total headquarters of JAPAN KARATEDO RYOBU-KAI (RYOBU-KAN KONISHI DOJO) in 1927.
This book is valuable one that is written by the predecessor, edited again as preservation of KATA of SHINDOJINEN-RYU based on a lot of written books, and issued.
Contents
At publishing

The history of Sindojinenn-ryu karate jutsu

Tachikata

Basic 6 defense movements

Hiji Atari(it uses elbows)

Tegatana

Sigunature of Kome

TAISABAKI SYODAN

TAISABAKI NIDAN

TAISABAKI SANDAN

SEIRYU

GOJUSIHO

PASSAI-DAI

JITTE

JION

JIIN

NISESHI

WANSHU

SHINPA

SOCHIN

UNSU

ROHAI

Profile of Performer
Click here for karate-related books
---
.Click on the flag to access Amazon Kindle Store in your country














There are many other books about karate here.
For more information, search for "karate champ" at the Amazon Kindle Store.You will surely find what you want.
CRICK HERE!