-Master strong Tsuki-
Yoshitomo Yamashiro, a master of Okinawa Kenpo, teaches children the most basic techniques of Okinawa Kenpo to "win the battle". He teaches strong Tsuki, awareness of how to use the body, and exercises that can be used to soften the shoulder blades and lower back in an easy to understand manner. Change yourself, change your body movements, change the way you interact with the other person, and expand your potential for strength!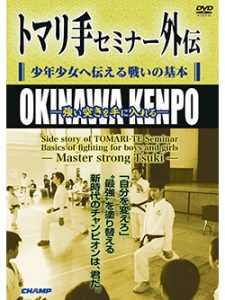 Purchase from here
Click here for VOD ver. (with trailer)
Click here for DVD ver.
#Yamashiro #Yoshitomo #tomarite #karate #okinawa #kenpo #tsuki #karatedo #vimeo #Videoondemand