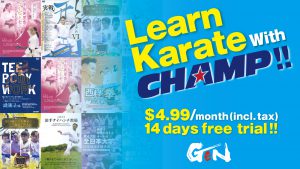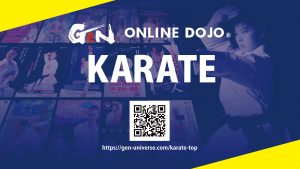 For $4.99/month (incl. tax), you can watch all of CHAMP's instructional and tournament DVDs! Watch and learn as much as you want!
(14 days free trial!)
3 points to choose GEN!
(1) A variety of original video content that can only be seen on GEN.
(2) Updated every week, including new DVDs!
(3) Selected feature articles from the magazine "JKFan" are also being added.
If you have an internet connection, you can practice at home or anywhere else you like.
If you are connected to the Internet, you can watch GEN videos at home or anywhere you like, and have the luxury of watching only the parts you like.
We also have a wide variety of valuable tournament videos, so you can learn from the past.
Depending on how you use it, "GEN the Online Dojo – Karate" has infinite possibilities.
Please find your own way to use it!
You can do it because with GEN. Karate Online!
GEN ONLINE DOJO KARARE
https://gen-universe.com/karate-top
Supported by CHAMP
#KARATE #GEN #ONLINE #DOJO #KARATE #CHAMP #Selfpractice #Learn #with #videos
---
.Click on the flag to access Amazon Kindle Store in your country














There are many other books about karate here.
For more information, search for "karate champ" at the Amazon Kindle Store.You will surely find what you want.
CRICK HERE!