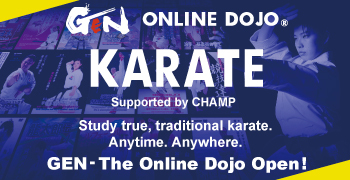 Competition information

IOC relation

World Games
Sports Accord World Combat Games
OCA
PASO
EOC
ANOCA
ONOC

WKF

World Karate Championships
World Jr&Cadet,-21 Championships
THE YOUTH CUP & CAMP
WKF Clubs World Cup

AKF

Asia Karate Championships
Asia Jr&Cadet,-21 Championships

AKF

Asia Karate Championships
Asia Jr&Cadet,-21 Championships

EKF

European Karate Championships
European Jr&Cadet,-21 Championships

PKF

Panamerican Karate Championships
Panamerican Jr&Cadet,-21 Championships

Latest NEWS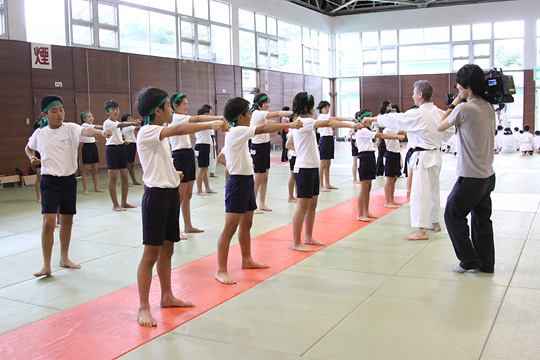 On July 4, 2011, at Nippon Budōkan Kenshū Center located in Katsuura city, Chiba, a trial session of 9 Budō for 11-12 year-old students has been held by Nippon Budōkan organization.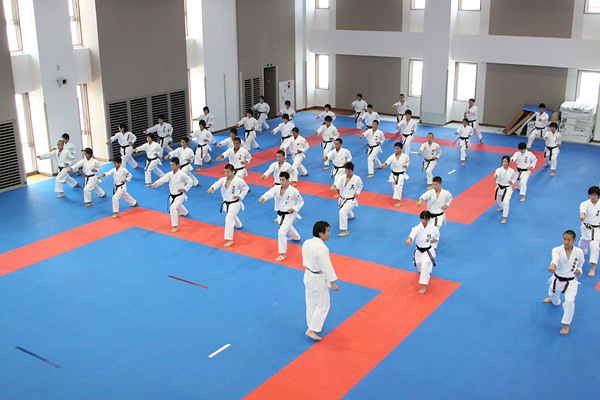 From June 24 to 26, 2011, a training camp for JKF junior national team members has been held at Nihon Karatedo Kaikan (JKF headquarter) and 12-18 year-old boys & girls, who were selected as the members by screening test in … Continue reading →
June 19, 2011 at Tagara Daini elementary school in Tokyo Rika Usami, JKF national team female kata member, visited an elementary school for kata demonstration and a lecture.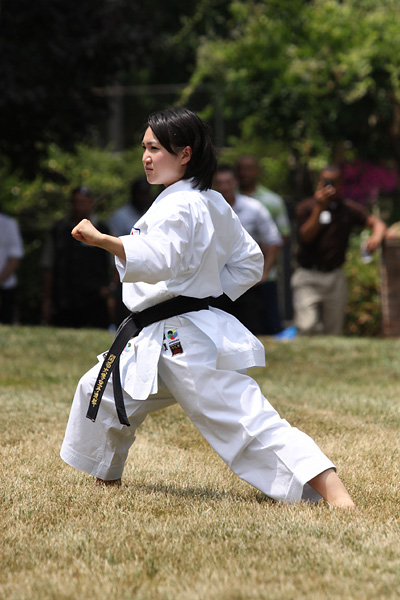 The two JKF national team female kata members, K.Inoue and R.Kajikawa visited Washingtong D.C., U.S.A. To demonstrate kata at a party held by Japanese embassy.
The WKF President Mr. Antonio Espinós received the Olympic Order of the Spanish NOC in a ceremony that took place during the General Assembly celebrated in Madrid the 1st June. The award was given by the NOC President Mr. Alejandro … Continue reading →
On 15th May 2011 the English Karate Federation held their Annual General Meeting. The meeting was well-attended and the atmosphere was friendly and positive. There is firm consensus across the country that Karate in England has been developing very well … Continue reading →
The Belgian Karate Federation has appointed its new Executive Board, the composition of which is as follows: Thierry Coupin, President Jacques Van Lerberghe, Vice-President Rudy Schuermans, Secretary General Hedwig De Clercq, Treasurer Jos Augusts, member Alain Lacroix, member Muriel Vanderhaeghen, … Continue reading →
Over 11.400 Karatekas in training for Munich's bid 2018 130 clubs participated at the special event day of the Bavarian Karate Federation
Message from WKF President It was very good news for all the components of the World Karate Federation the day that the WKF Congress decided to host these 2011 Championships in Malaysia. The Malaysian Karate Federation already hosted in 1994 … Continue reading →
The World Karate Federation has suffered another loss by the sudden death of Mr. Michel Nguema Mengome, former WKF EC member, former President of the Gabon Karate Federation and one of the founding members of UFAK Zone 4. Mr. Mengome … Continue reading →