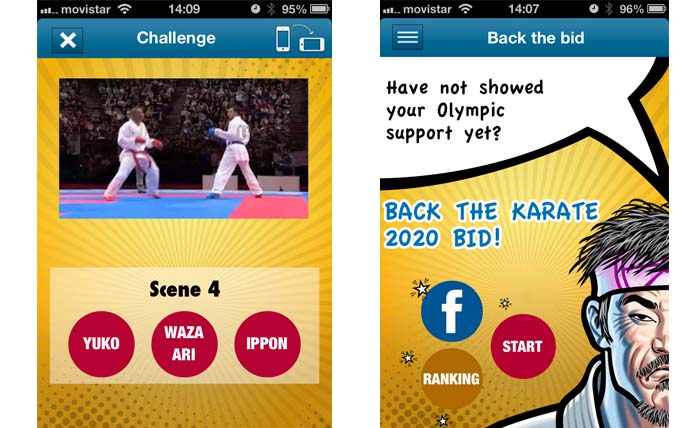 Official App to enjoy Karate anywhere.
KARATE SCHOOL is an initiative of the World Karate Federation that brings the sport of Karate closer to all the supporters, especially, to the younger supporters who have mobile devices with Android system or I phone.
It is a funny game, totally free, in which the users turn into referees during the 2012 Paris World Championships. In this way, playing the game, they get familiar with the Karate rules and participate in the competition through a very simple and enjoyable way.
The success of the KARATE SCHOOL has over passed the most optimistic estimations and thousands of downloads have been counted in more than 100 countries all over the world. The game has a global ranking according to the score obtained, from any place all over the world; everybody can aspire to be The Best in the KARATE SCHOOL.
Besides, in the KARATE SCHOOL, the "K" is shown as the symbol of the Karate's objective of becoming an Olympic Sport in 2020. All the users of the application will be able to show their support to this aspiration, clicking "I LIKE IT" at the Facebook page that also the game is offering.